We can furthur customize your Bible by burning designs, names, scripture referneces, verses, etc... directly into the leather that you choose for your Bible. All Burns are done by hand.
We will work with you whether you pick something you like from our website, have your own design or would like us to create something for you from your own ideas.
We do not 'emboss' in gold or silver on the covers as the embossing will flake off of our high quality leathers.
The burns look different on the different leathers. They will contrast more and 'pop' on the lighter leathers. On the darker leathers, you will still see the burns, but it will be more subtle - like an etching.
Please keep in mind that the burns are permanent.
Please click through the images below to see some examples of Burnwork that we have done.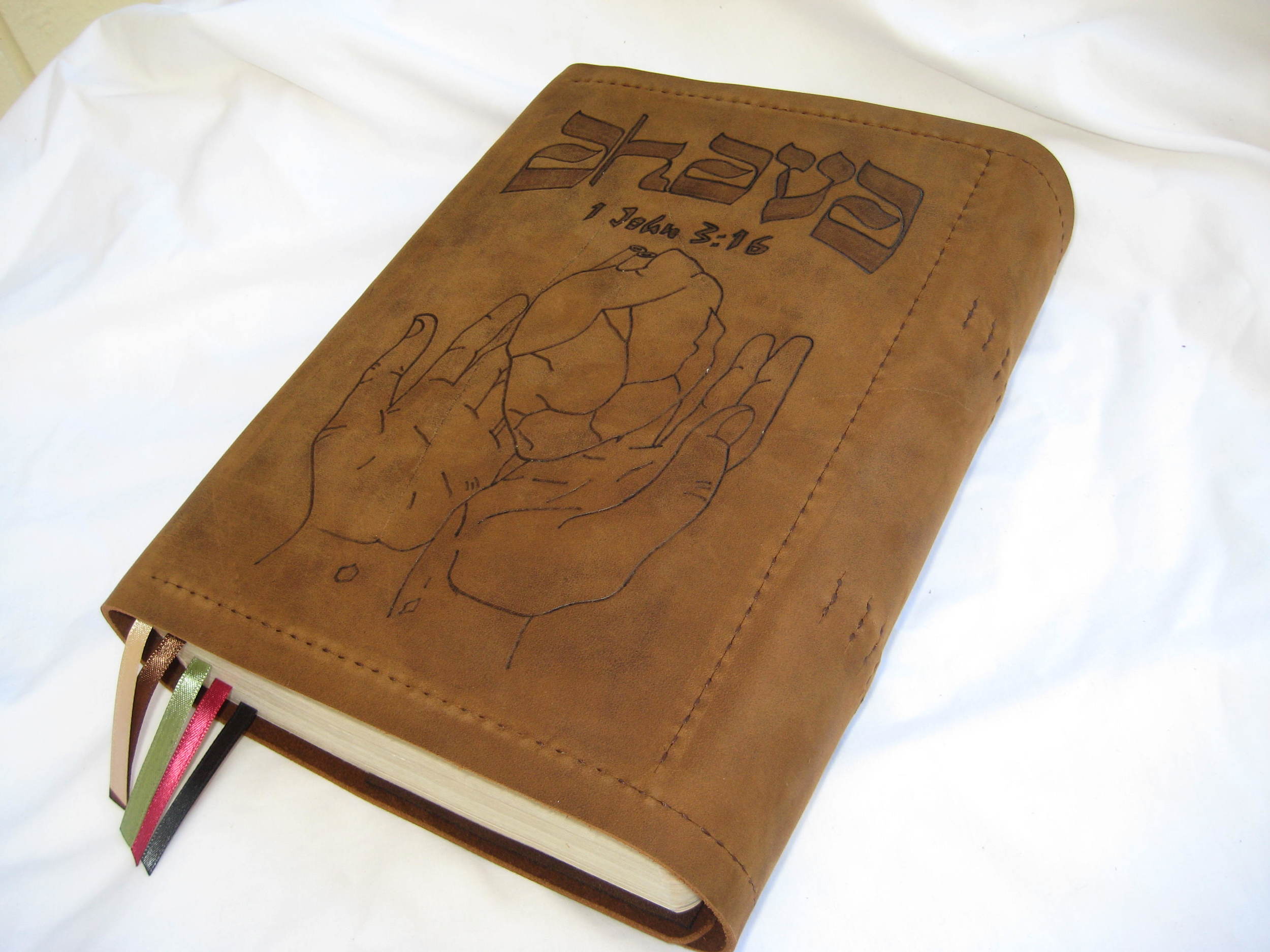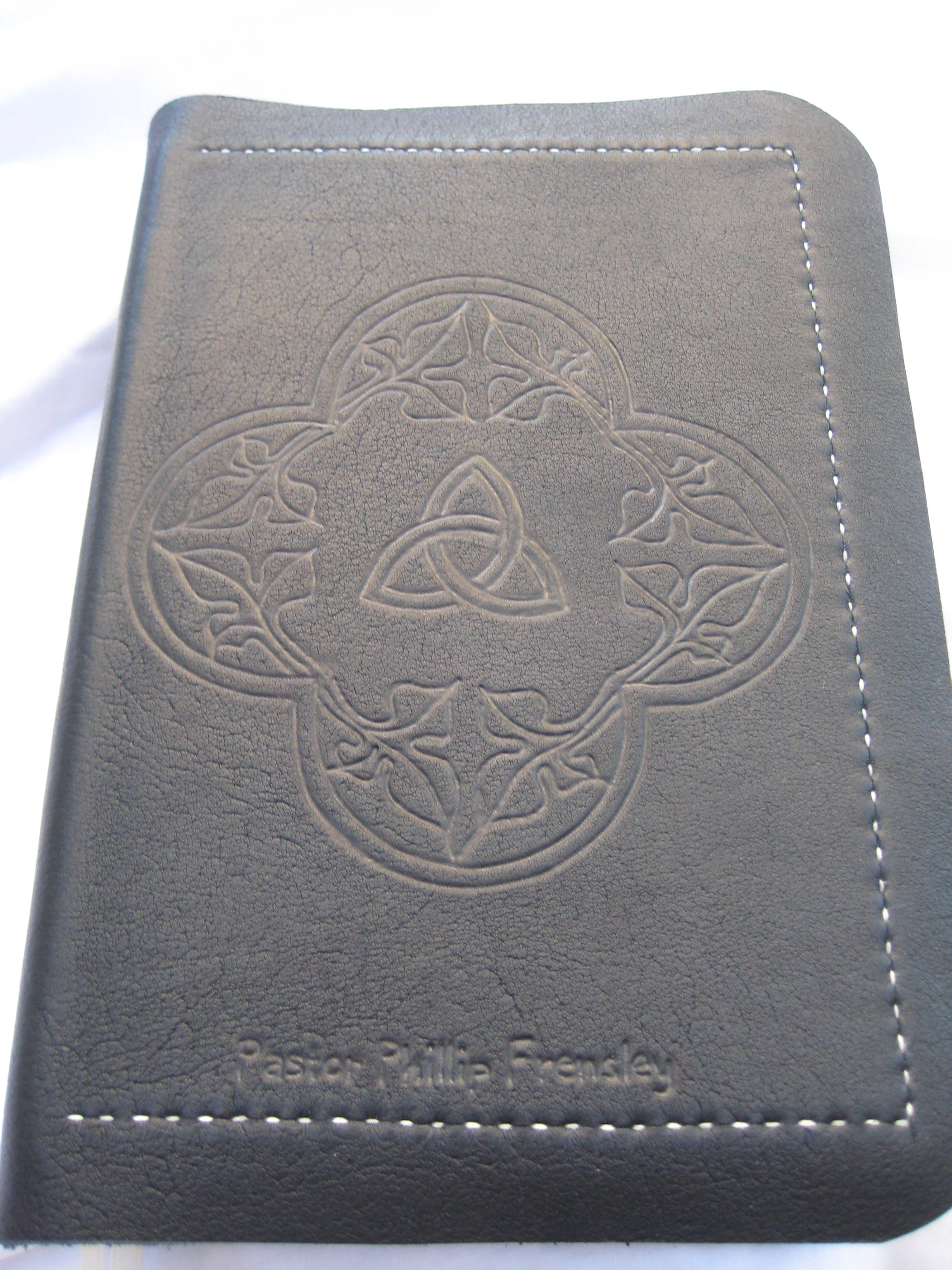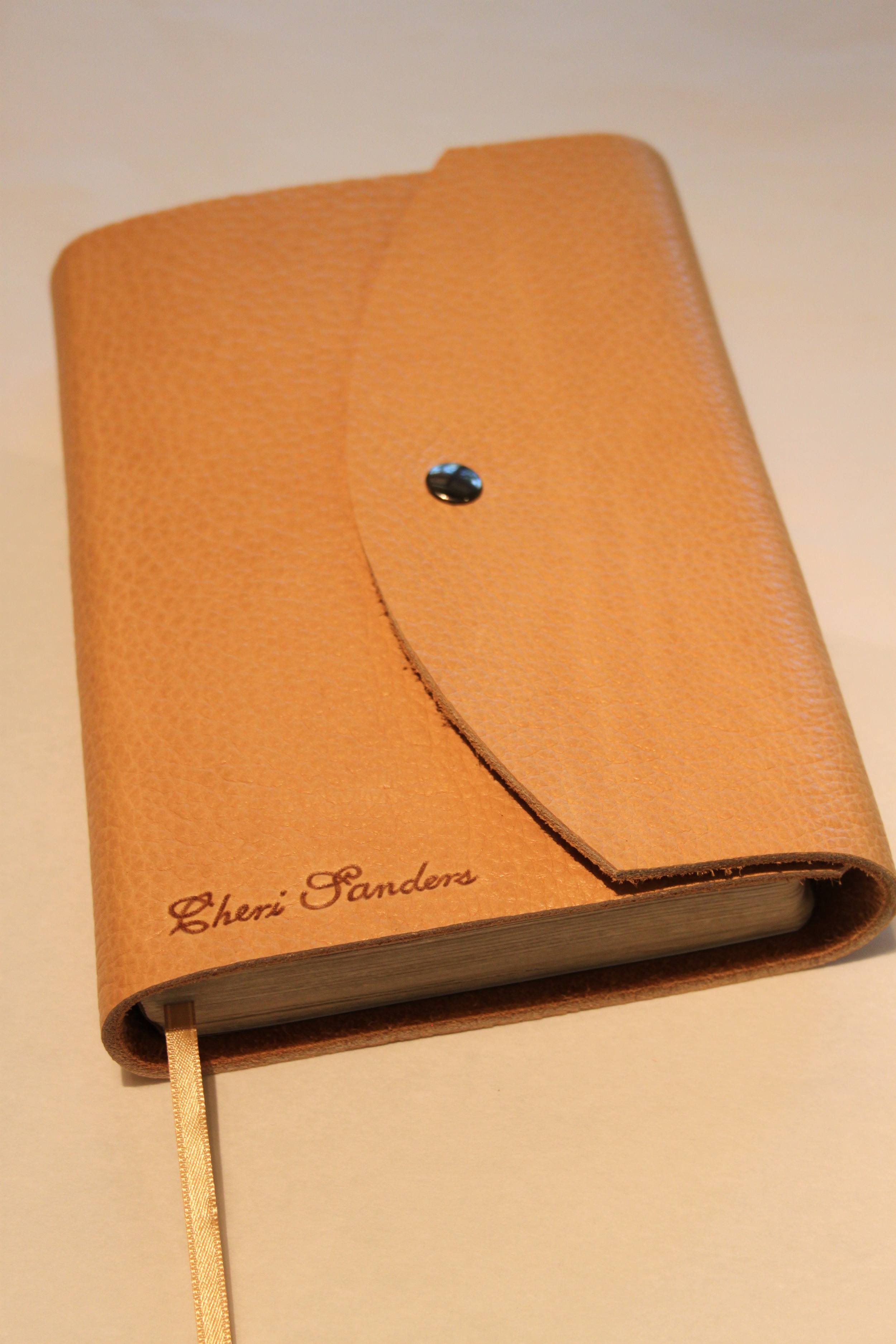 Preserve the Word - custom Bible rebinding, repair and recovering.